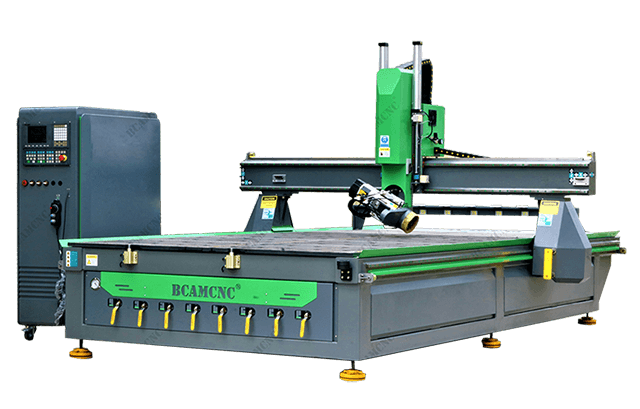 CNC router woodworking machine is a new mechanical equipment that has appeared in woodworking and furniture manufacturing in recent years. It represents the development trend of woodworking machinery industry, it's also play a important role in woodworking companies. So, what are the advantages of BCAMCNC cnc router woodworking machine?
In the processing technology, the CNC router woodworking machine can carry out milling and engraving of patterns, lettering, and beautification decoration on wood. Cutting, grooving, punching and other processing can better meet the processing needs of customers.
In the parts of machine, the CNC router woodworking machine are generally use high-quality main parts. Select Italian HSD air-cooling spindle, power range: 3.0KW-7.5KW.Tools change hoose from manual, quick-release, high-power and high-speed spindles for optimum processing of rigid sheet materials.
In the tool change spindle, the CNC router woodworking machine is equipped with an automatic tool change spindle. The tool magazine is generally equipped with 12 tools. When wood is processing, the wood cnc router machine will automatically exchange tools according to the customer's different processing techniques.