Most people in the furniture industry have a better understanding of the mainstream CNC cutting machine types currently on the market. The four-process CNC cutting machine, the linear ATC cutting machine, and the carousel ATC cutting machine are widely used in a variety of Panel furniture manufacturing industry.When many furniture factories make cabinets, they generally choose a linear ATC or a carousel ATC. The four processes are less used. Why is the carousel ATC CNC router suitable for cabinets ?
Cabinet processing is divided into cabinet body processing and cabinet door processing. The cabinet processing is relatively simple, and only needs to perform operations such as carving on the wood material. And the cabinet door processing also needs perforation and so on. If the cabinet doors and cabinet bodies are to be processed, the four cutter heads of the four processes are a bit stretched. The linear and carousel automatic tool changer cutting machines have at least 8 types of cutter heads that can be automatically replaced, so they are more suitable for the cabinet industry.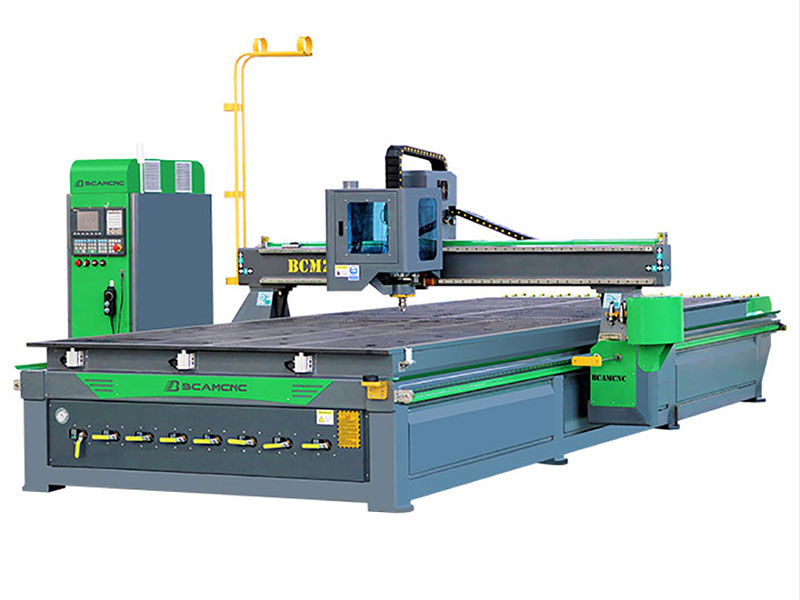 At present, the carousel tool changer cutting machine on the market is generally equipped with a disc tool magazine with more than 8 cutter heads. The tool magazine can be moved with the gantry, which can be replaced quickly, saving tool changing time. In addition to the ordinary models, the automatic carousel tool changer produced by BCAM CNC also has a design with row drills. In addition to the loaded disc tool magazine, it also loads row drills, which can better meet the needs of drilling Processing requirements.
Therefore, the carousel ATC CNC router is a CNC router suitable for cabinets. Functionally, it is comparable to or even better than the linear automatic tool changer. If you have a manufacturer of panel furniture cabinets, you can consider buying a carousel automatic cutter changer.